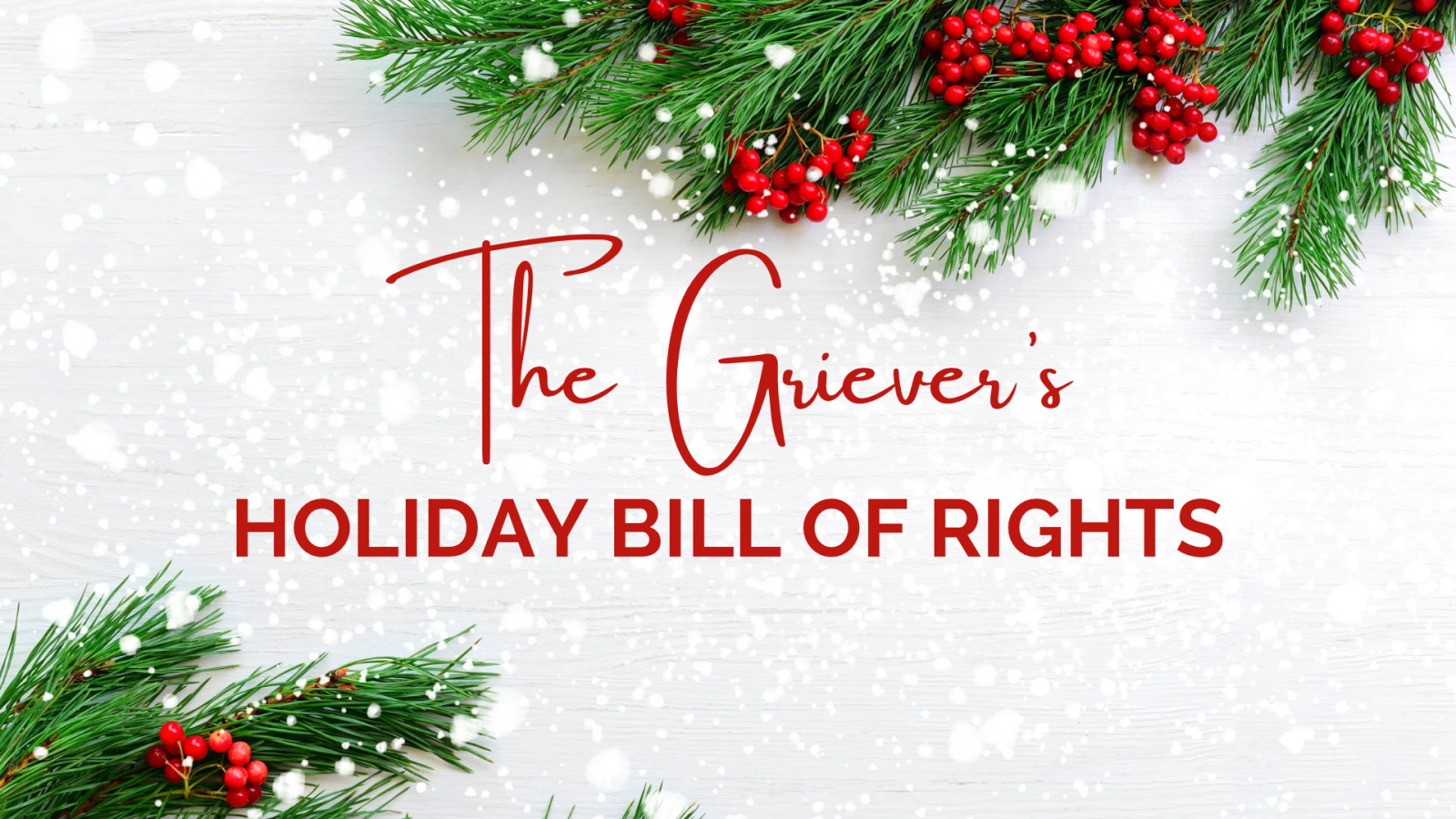 Dec 21, 2022 12:00 PM

Central time
While the holidays stir emotions of joy, laugher, togetherness, hope, gratefulness and more, they can be difficult for those who've experienced loss—loss of a loved one, health or even work.
No matter when or what the loss, the holidays complicate our experiences with those around us. Learn how The Griever's Holiday Bill of Rights, by Bruce Conley, can assist grieving families during this holiday season.